Who are we?
A leading global bauxite producer
Who are we?
A leading global bauxite producer
The Société Minière de Boké (SMB) has become a leading producer and exporter of bauxite in Guinea. It is a pioneer in constructing road and rail infrastructure, logistical facilities that accompany the bauxite value chain. It produced 34 million tons in 2022 and is expected to produce 36 million tons in 2023 and 38 million tons in 2024.
Today, SMB's contribution represents 38% of national production and 41% of Guinea's bauxite exports. SMB has thus enabled Guinea to become the world's second largest bauxite producer.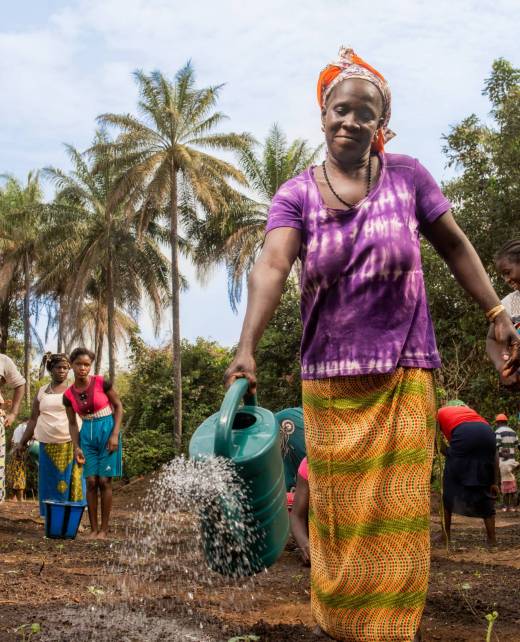 Building strategic legacies
Our CSR Policy
Sustainability, a cornerstone of our activities
One of our priorities is to integrate sustainability into our business by building an economic, social and environmental legacy and minimizing the negative impacts of our operations. This includes building lasting relationships with our stakeholders and local communities, investing in mitigating the environmental impacts of our activities, working to meet international standards, being transparent in our management and actively contributing to protecting biodiversity and promoting sustainable development.
As a major mining operator in extracting and exploiting bauxite, SMB contributes to developing the value chain that bauxite creates by making it a catalyst for investment in multiple sectors, by providing solutions in constructing large-scale infrastructure, transforming the local industry and generating opportunities and growth. 
Our Activities
Developing Guinea's potential for bauxite production
SMB brings sustainability to the Bauxite sector by developing rural areas with infrastructure construction and job creation for young Guineans.
The SMB-Winning Consortium has signed three agreements with the government of the Republic of Guinea, ratified by the National Assembly unanimously in December 2018, to deliver an integrated project for the Boké region. Within the SMB-Winning Consortium, SMB has played a leading role in the implementation of this real company project.
Railway line linking Santou II and Houda to the river port of Dapilon
SMB's activities are geographically concentrated in western Guinea, in the Boké region. Extraction takes place on SMB's three mining sites: Santou and Houda, Malapouya, and Dabiss plateaus. After the mining operations, the bauxite is transported to the river ports of Katougouma and Dapilon, from where the crushed ore is transported to the open sea on barges. The bauxite is then transhipped by floating cranes onto cargo ships that export the bauxite to its destination.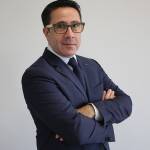 "We are making Guinean bauxite a competitive mineral, to ensure SMB's leading position in the global market. SMB is now the leading bauxite producer on the African continent and has enabled Guinea to return to the world's top three bauxite-producing countries: a driving force that has contributed to Guinea becoming a benchmark country in terms of bauxite mining and exporting, so that its spin-offs benefit Guineans. With its strong local roots and real proximity to the people living near its operations, SMB has become an essential vector of economic and social development in the areas where it operates.
Frédéric Bouzigues
General Manager of the Société Minière de Boké


The President and CEO of the SMB-Winning consortium, Sun Xiushun, proceeded with the delivery of certificates to the 5th class of executives of the Public Administration whose training runs from…
The development of any nation relies on food self-sufficiency, a cornerstone for attaining sustainable development goals. The SMB-Wining Consortium carried out, starting January to April 2022, the experimentation of three…
Long exposed to harsh weather conditions, the women of the districts of Dapilon, Katounou (Kolaboui) and Kaboyé (Tanènè) in the prefecture of Boké, have just benefited from three (03) brand…