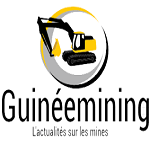 The year 64 of the creation of the Guinean Army was commemorated with great pomp this Tuesday, November 1, 2022, in the administrative region of Boké, as in other cities of the country.
In Boké, it is the Camp N'Kwamé Nkruma located in the Baralandé district in the urban commune of the same name.
It is the governor, Mamadou Camara who presided over the ceremony in the presence of officers, sub-officers, men of rank as well as regional, prefectural and communal executives.
Through a strong mobilization of its officials and agents of the Department of Community Relations, the SMB-Wining Consortium gave a special touch to the event which began with the traditional laying of the wreath at the foot of the Monument of Martyrs in…