The Foot for Change Programme
Foot for Change is a project to promote athletic and academic excellence for young girls in Guinea. Officially launched in January 2019 by the SMB-Winning Foundation, the objective of the Foot for Change program is to offer young Guinean girls who are passionate about sports and aspire to succeed in their academic careers a double quality education, thus facilitating their socio-professional integration.
Fighting against the prejudices on the female sport is the best way to promote the equality between men and women in the Guinean economic and social life. As a guarantee of openness and inclusion, sport can help break down barriers and free Guinean women from the obstacles that hinder them. Through the values it inculcates, sport is a vehicle for performance and personal and professional development. By training the great sportswomen of today, we are preparing the leaders of tomorrow.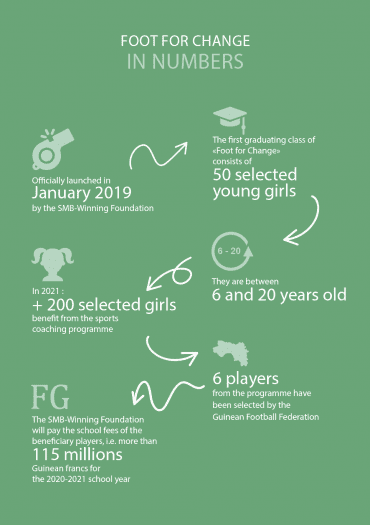 In 2022: 200 selected girls benefit from the sports coaching program
They are between 17 and 23 years old
12 players from the program have been selected by the Guinean Football Federation to participate in international matches
The SMB-Winning Foundation will cover the school fees of the beneficiary players, which will amount to more than 180 million Guinean francs in 2022-2023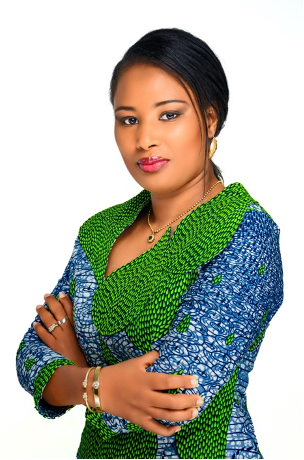 "Through sports, we want to instill in young Guinean women the culture of merit, the notion of working hard, of being courageous and persevering. Foot for Change is a real development instrument, an ambitious project that touches on human, social, educational, health, sports, cultural and political issues, and above all, it is 100% female! It is a step forward in the fight against discrimination against women in sport and a strong signal in favor of women's emancipation."
Dienaba Hann-Keïta
2023 sponsor of the Foot for Change program